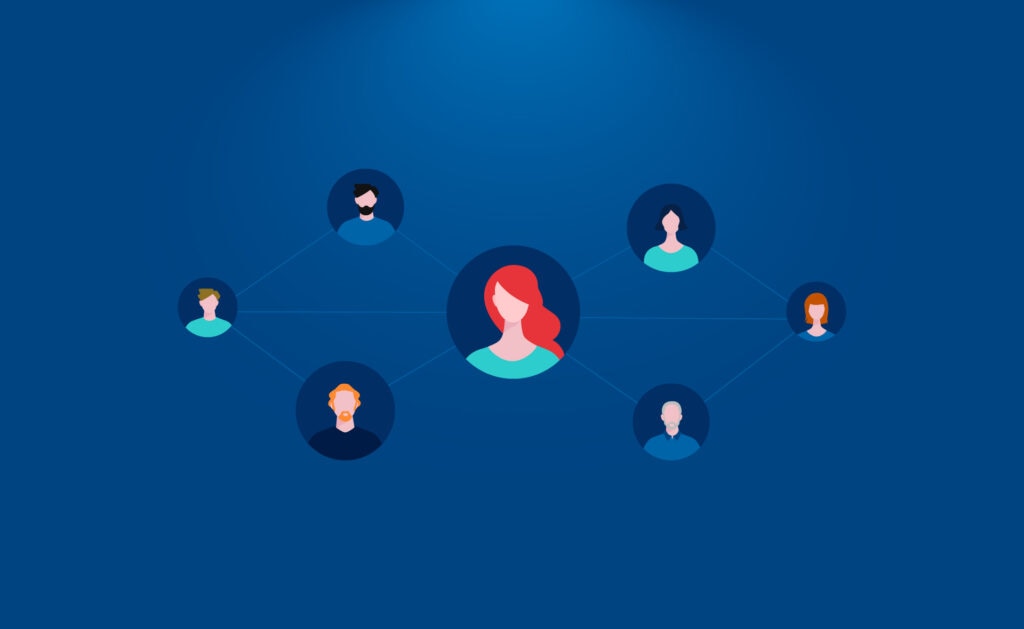 The Frontiers Prize is awarded to a sociologist who has proven that acquaintances are more important than friends when looking for a job
During these interviews in Newton, Granovetter realized that people did not find work through close friends and family members, but through extended networks of "acquaintances". These weaker but very effective connections, of which the researchers were aware but whose theoretical and practical importance they had largely ignored, were actually a powerful force.
It's "the kind of idea, that once you have it, you wonder how you didn't see it sooner," said the winner. "People you're very close to tend to know each other and talk about things you already know. So if you are trying to get new information, talking to your loved ones is not the best way. Whereas those you only know are more likely to be associated with networks other than yours. So these people, who are your so-called weak ties, actually connect you to a larger community; they are, you could say, your windows on the world. This is the strength of weak ties.
Personal networks and inequalities
Granovetter's insights into the importance of superficial relationships opened the door to many other questions: from how to access broader networks to their role in creating a less unequal society. In his book To get a job, he addresses the problem faced by those who do not have access to facilitation networks: "If people from certain ethnic groups do not have the right connections", he points out, "they will not have the same opportunities than others.
Another finding from his work is that a network tends to grow in size with the number of times a person changes jobs. Granovetter explains: "Each time you change jobs, you enter a new network, with other people moving as well, and so these networks proliferate. I think of it as a snowball rolling down a hill: if you move in different settings throughout your career, you're more likely to be able to move again if and when you want.
On social networks, it is easier to find a partner than a job
The emergence of technology-mediated social networks has brought a series of changes that have not yet been thoroughly studied. For example, they introduced new types of strong ties within networks that do not involve physical proximity: "For the first time, we are seeing cases of people making close friends online before meeting them in real life," says Granovetter. "We still don't know how it's going to change the world, but it's something we need to pay a lot of attention to."
He is also struck by the fact that, while many couples meet through online dating sites, people still find jobs mainly through real contacts. "So the partner search model and the job search model have diverged. Why is that? I'm not sure I know the answer, but I think it's an important and interesting question. I have students studying this, and I hope they find out.
","location":"bottom","categoria_onetrust":"C0002″},{"script":"Google Tag Manager – 1/2″,"codigo":"rnrnrn","location":"head","categoria_onetrust":"C0002″},{"script":"Google Tag Manager – 2/2″,"codigo":"rnrn","location":"body","categoria_onetrust":"C0002″},{"script":"AddThis","codigo":"rnrn rn ","location" :"bottom","categoria_onetrust":"C0004″},{"script":"pixelES","codigo":"","location":"head","categoria_onetrust":"C0004″},{"script ":"pixelCO","codigo":"rnrnrnrnrnrnrnrnrnrnrnrnrn rn rn","location":"head","categoria_onetrust":"C0004″},{"script":"pixelPE","codigo":" rn rnrnrnrnrnrnrnrnrnrn rn rnrn","location":"head","categoria_onetrust":"C0004″},{"script":"pixelAR","codigo":"rnrnrnrnrnrnrnrnrnrn rn ","location":"head","categoria_onetrust":"C0004″},{"script":"pixelMX","codigo":"","location":"head" ,"categoria_onetrust":"C0004″},{"script":"pixelFacebookGlobal","codigo":"rnrnrnrn","location":"head","categoria_onetrust":"C0004″}]; /* ]]> */