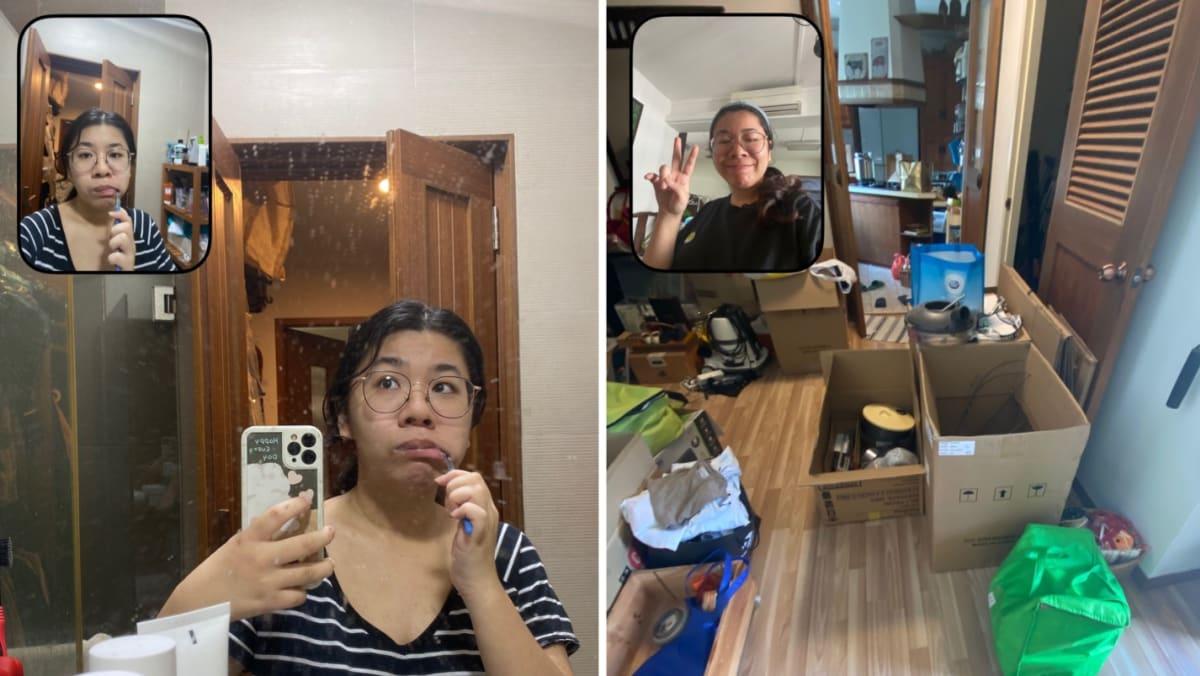 Seriously, can people be authentic online? I tested the BeReal app and ended up loving it
SINGAPORE — As I sat on my porcelain throne in the bathroom on a Friday morning, I let out a moan not because I was constipated but because a notification alert rang on my phone portable.
He told me I had two minutes to post two photos taken by my phone's front and back camera simultaneously in the name of social media authenticity.
You see, just the day before I started using this mobile app called BeReal – billed as the anti-Instagram.
At a random time once a day, over 10 million of its active users would simultaneously receive a notification to post an image within two minutes on BeReal, leaving barely enough time to adjust their hair and strike a pose.
As I answered the call of nature, I faced a dilemma: live with the shame of posting my photos late that day, or have a selfie of myself in the middle of my activity in the bathroom. bath.
I chose to post after two minutes and took a selfie of myself brushing my teeth later – at least some of my dignity would be left behind.
BeReal was launched at the end of 2019 by its French creators Alexis Barreyat and Kevin Perreau. This is a social media tool for those who are tired of all the posers keeping too much of an online appearance. BeReal wants the real you, minus the filters, cropping, photo editing and retouching.
Once the alert is triggered, you take a photo and post it for your friends to see. Or take it back within two minutes.
Once you've created your daily post, you can also view your friends' posts.
However, once the next day's notification arrives, their previous posts will no longer be accessible, so there is no "profile tracking" to be done via BeReal.
You are not penalized for posting late if you post after the two minute wiggle room, plus living with the shame of your post being marked as late.
Having at least 10 friends on the app also gives you the added benefit of seeing how many retakes your friends have taken before posting.
The app has taken Gen-Zers by storm, with other social media platforms such as TikTok and Instagram creating their own versions of BeReal.
My editors and I were skeptical. Can and should we really be authentic online, I wondered.
I offered to submit to try the app for two weeks for this article.
One editor joked: "Young people want a curious in-law to listen to them every day (to take a picture)."
Indeed, the first days, BeReal was more like an annoyance.
I was constantly on edge waiting for the notification to go off as I didn't want to be late in posting and coming across as inauthentic and taking the time to "attach" my photo by putting on makeup and such.
Then, when I started to understand, I couldn't help but wish the alert would come when I had something more exciting.