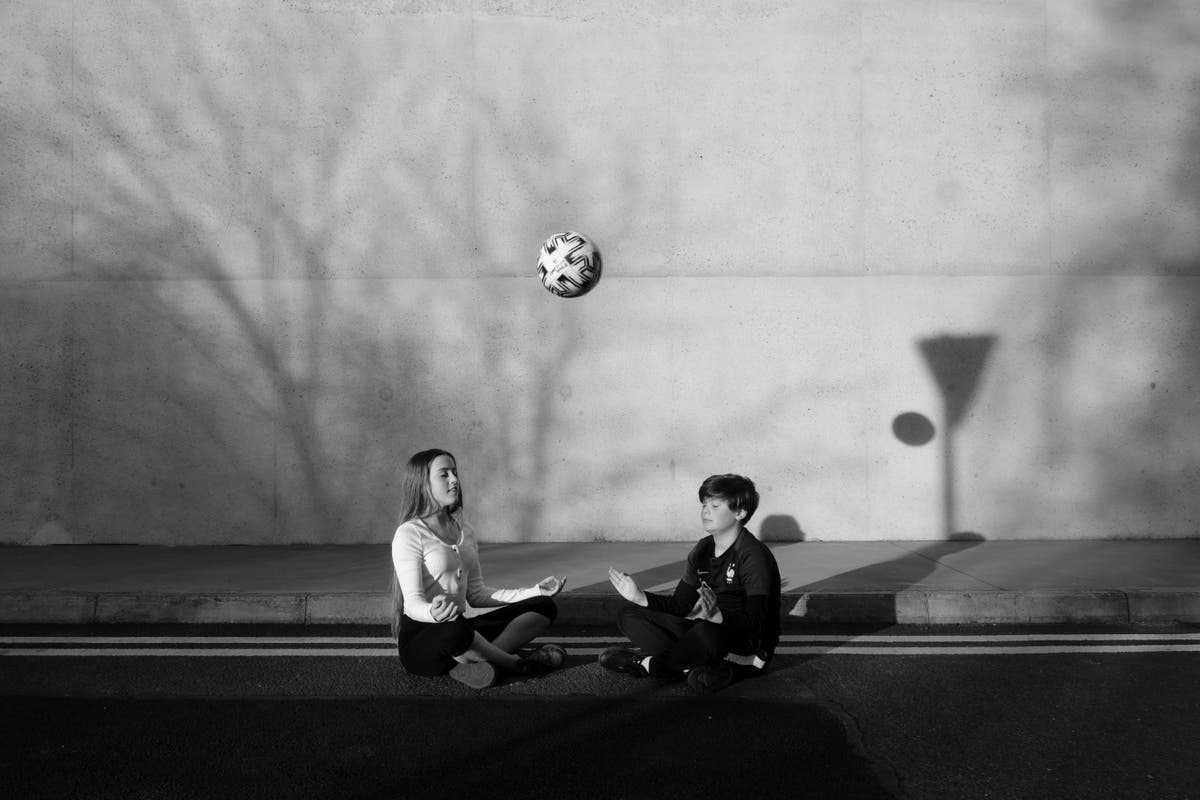 One photo a day: within Blipfoto's caring online community
Longtime blipper Raheny Eye (real name Nic) explains why he uses Blipfoto and how it has become invaluable to him. He highlights some of his favorite photos along the way, mostly taken in his hometown of Dublin.
It's almost impossible to be a secret posting one photo a day for over a decade. That said, as the editor of the story of our lives, we can choose how we want to remember the day that just passed. As autobiographers, I have the feeling that we tend to be quite indulgent with our flaws when it comes to what we publish in the public domain. I've posted relatively few really shitty moments. Strange, for someone who thrived on scatological humor …
I have a very pragmatic approach to life. I believe we only have one chance and this is not a Hollywood movie. There won't necessarily be a happy ending (endings usually aren't…). Instead, I try to collect all the little micro-happiness pearls that are there in everyday life, if you take the time to see and appreciate them. My blip journal helps me collect and remember those moments. My father passed away at the age of 44, when I was 21. It taught me to make the most of life, all the time.
What do you like about the concept of Blipfoto?
One photo per day, taken that day. Genius! Joe Tree (founder of the original Blipfoto), has created a surprisingly simple yet powerful concept. It's so easy to share too much on social media. Blipfoto teaches people to be selective. The fact that only one photo can be published for a given day implies a sort of editorial choice on the part of the blipper; a reflection on what made this particular image the one that will be remembered as the most representative of the time.
Blipfoto is also one of the most unusual little corners of the World Wide Web in the sense that it is a really friendly and caring community. While too often social media means factions of hateful people clash, blipfoto aims to nurture respectful and caring interactions. The guiding principle of being great to one another has stood the test of time and helps make blipfoto special.
Finally, I like the fact that it is now community owned and nonprofit. I really like the idea of ​​organic growth and sustainability.
How would you describe your journal?
It is above all a family archive. A cheeky look at what our lives were like in the second (and now third) decade of the 21st century. I didn't fully realize this when I started spitting. The temptation was there at the beginning to try to publish photos which would be best described as pleasures for the public.
But after a while, I realized that hearts and stars were not a goal in themselves. Once I started to use the platform truly as a journal rather than a photographic showcase, I often chose to post photographs that perhaps weren't as aesthetic or technically sophisticated, but had a stronger meaning for me in terms of what I wanted to remember. That day. I love living in Dublin. I love the place and its people. Behind the jokes, and the sarcasm, and the cynicism sometimes, there is a great love for my adopted city, for my adopted country (I was born and raised in France).
How important is the journaling aspect to you?
It is absolutely essential. Words are always as important to me as the image. I love blipfoto as a daily writing exercise. A time to reflect on the day that has just passed. These words and keywords allow me to find most of the entries I am looking for, over a period of more than 13 years. Blipfoto's search feature is the one I use the most – often to remind myself of some of the most embarrassing moments of parenthood (and there is no shortage of them!)
What are your favorite subjects for photography and why?
People, sure. I like to photograph people, street scenes. I had many interesting conversations with people I had just photographed. These days, I don't always stop to chat. Most of the time I cycle through town to work and it's just not convenient.
My photos are often humorous (or at least try to be) but I don't try to ridicule people. I am more in favor of laughing with than laughing at.
I also like to photograph the members of my family in their daily life. Since I always have a camera with me or in my hands, they hardly notice it. It's great for getting candid photos.
Have you planned to tell your life story through your posts from the start or has it just evolved over the years?
There was no master plan when I embarked on this blip journal adventure. There is still none. I try not to complicate things. I neither theorize nor analyze. I always have a camera with me and I photograph the things I see. As there are now nearly 5,000 of these images, a narrative has developed. And I like it. I like to go back to the old blips. They serve their purpose and remind me of the story I was trying to tell that day, at this precise moment. They reopen my eyes to what I saw at the time.
It's a wonderful feeling, especially since I'm always afraid of forgetting some of the good things that have happened in my life, and it has been a busy, busy life. I could drop dead tomorrow and have no regrets, no goals postponed, none and if, no I-should-have-when-I-could. This newspaper blip is for my children. To remind them of their "cringe daddy 101".
Do you consider your photography and writing style to be humorous or do you just record what you see?
It's all in the narration. Both with the image and the words. Most of the time, I can hear the title of the blip in my head as I shoot it. I often have a good laugh as I write my blip. And I know which ones will make Nana laugh, and she'll shake her head and make that face that she makes when I say something stupid and totally immature but that makes her laugh. Then my job is done. I get a big buzz when people laugh at my blips. Life can all too easily be depressing, with all the fear-mongering and negative sentiments, online pitched battles and pitched battles and actual referendums dividing nations and elections rewarding populist agendas. I find laughter to be a great antidote.
How has daily bipping impacted your life in general?
I see more around me, I feel more, I think more, I create more. How many websites can have this claim? How many websites can positively change your outlook on life?
What does the Blipfoto community represent to you?
It is the community that makes the magic of Blipfoto, as much as the simple concept behind what is essentially a celebration of life; not the life of premieres and celebrities, but the everyday life, the one that too often non-blippers live without realizing it.
What would you say to other blippers or people who are considering signing up?
It's not a sprint, it's a marathon. You will get as much of it as you put in. Don't be afraid to devote time to it at the beginning. Before you know it, blow after blow after blow after blow, you'll realize that you are saving your life and it feels good to be able to come back to it with clarity. You will find that this is priceless. Then you might agree that it's worth participating and helping pay for servers and storage space. It's after your whole life.
Blipphoto is a unique online photo journal that encourages everyone to document their life with just one photo taken that day, every day. It is funded by membership subscriptions, but allows people to join for free.