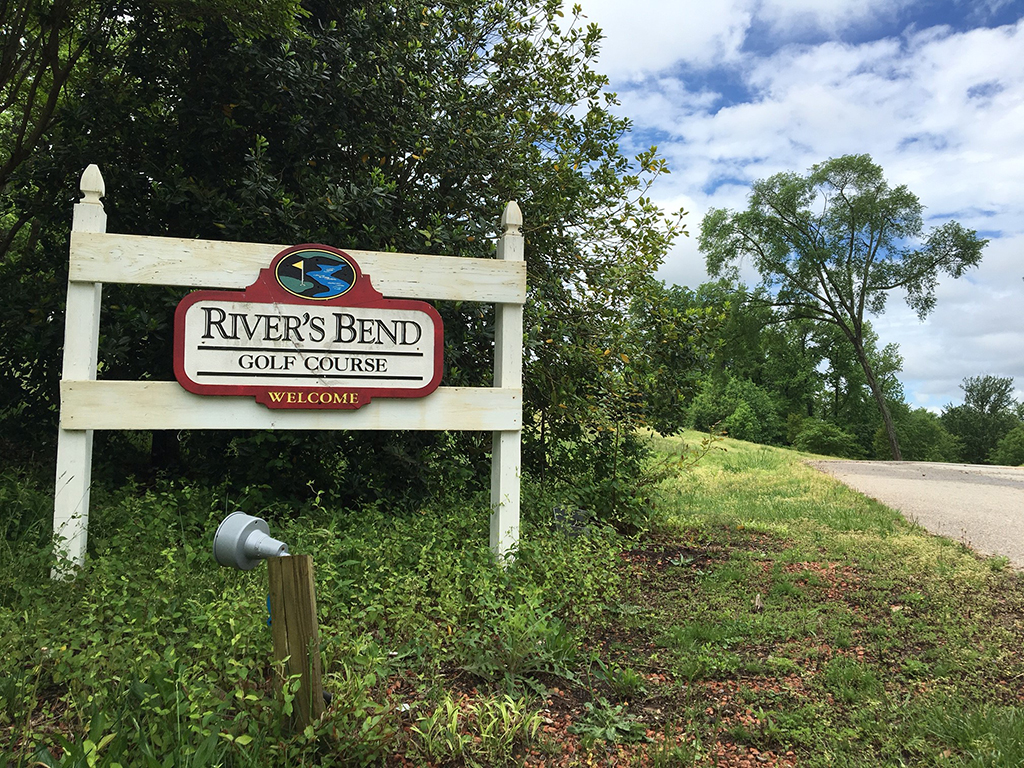 Lender takes over River's Bend golf course
The story of a closed local golf course took a turn for a new chapter last week.
The 225 acres of River's Bend Golf Club in Chester were seized at an auction held Friday morning on the steps of the Chesterfield County Courthouse. The dormant property has been taken over by an entity controlled by the family of local hotelier PC Amin, who is the holder of the loan secured by the golf course.
The foreclosure paves the way for the likely sale of the land to Charlottesville developer Justin Beights and his new land conservation company Renovo, which has the property under contract.
Renovo proposed a business model for conserving much of the golf course land to generate revenue from a variety of government programs that provide tax credits and deductions on conservation easements, restoration watercourses, wetland mitigation and the creation of nutrient credits.
Friday's lockdown affected two parcels that encompass the 225 acres of River's Bend at 11700 and 11929 Hogans Alley. Much of this acreage is waterfront property that sits across from historic Henricus Park.
Beights, an UVA graduate with a background in real estate development, also put the Royal Virginian golf course in Goochland County under contract in October.
He did not return calls at press time.
The lockdown removes River's Bend from the hands of its longtime owner, Ronnie Kelley, a seasoned local golf course operator.
Kelley said he couldn't comment on the situation.
Amin, a River's Bend resident and former investor in the golf course, used his LLC to purchase the note on the property in 2009.