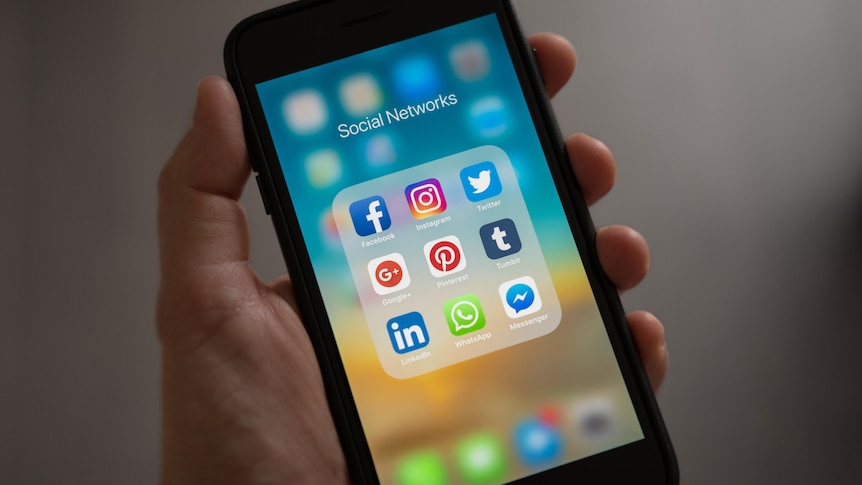 Facebook or YouTube? What is your favorite social media site saying about you?
Depending on who you ask, the sprawling, talkative networks that we loosely call "social media" are either a life-changing resource for like-minded people to find themselves, or a drain that wastes anonymous abuse time and time. to superficial clicktivism.
It is easy to use these platforms to survey their users; what is more difficult is to determine, from the point of view of the whole population, how influential each platform is or what differentiates the faithful from one from the other.
Come on, Australia is talking! The national survey of 60,000 respondents provides a rare and complex snapshot of who uses which platform to do what with whom.
Please find below a set of highlights of what we found.
Facebook's crown slips
Among Australia Talks respondents, 25 percent said they use Facebook "very often" and 28 percent "quite often"; it is more than half of the population which engages reasonably regularly.
But those numbers nonetheless represent a sizable drop from the first Australia Talks poll in 2019, in which 42% said they used Facebook "very often".
What happened? Well, the investigation was conducted in March of this year, just after Facebook – to protest the government's plan to force social media companies to pay for news content – shut down some of its pages. Australian. A very damaging decision, it seems, at least in the short term.
YouTube is also used "very often" by 25% of Australians, and very few Australians are unaware of it; only 7% said they 'never' used YouTube.
Almost no one is on Twitter
Twitter, the platform most regularly cited in media reports and maligned or cited by Australian politicians, has a small and specialized footprint.
Sixty-seven percent of respondents say they "never" use Twitter, and 18 percent say they don't use it often. Only 6% say they use it "very often", and 8% use it "quite often". Usage of all demographics is low, but Twitter usage increases slightly with net income (highest Twitter usage is by those earning more than $ 2,500 per week) and political preferences (74% of LNP voters say they "never" use but this drops to 62 percent among ALP voters and 53 percent among green voters).
With Twitter in the least used category is Reddit, with 6% of identical Australians using it "very often", and TikTok, which is a staple for 3% of respondents. TikTok is used "very often" by 13% of 18-24 year olds, but runs out of steam among older respondents, apart of course from the intriguing 1% of 50-64 year olds who say they use it "very often" and whose dance stations should theoretically be easily spotted. Of course, the Australia Talks survey was conducted with respondents aged 18 and over, which excludes a key part of TikTok's user base.
The women are on Instagram, the men are on YouTube
Instagram is the happy medium between Facebook and Twitter. It is used "very often" by 15% of respondents; only 49 percent say they "never" use the image-sharing platform. Among women, 21% use Instagram "very often"; it is an enthusiasm that men do not share, of which the same cannot be said of 9%.
If you're looking for men, check out YouTube; 35% of men say they use the video-sharing platform "very often", compared to only 16% of women.
We're changing our minds about what phones are for
Once upon a time there was a phone that was only used for making voice calls. But the more we use them for social media, the more reluctant we become to use them for verbal communication.
Among Australia Talks respondents, 30 percent agreed that talking on the phone made them anxious. Twitter users were more anxious (39%), as were Instagram users (37%).
But by far the most pronounced trend here was with age. More than half of people aged 18 to 24 said they were anxious about making or receiving voice calls. But only 28% of 40-49 year olds felt the same, while only 15% of over 75s felt nervous about phone calls.
Instagrammers are show-offs
We all know the feeling of looking at another person's social media posts and thinking that our own hair isn't as perfect, our own kids not as presentable, our own homes not as well-groomed.
When asked directly about what they choose to post online, 41% of Australia Talks respondents admitted that they only share the positive aspects of their lives on social media.
Instagram users did so more than average: 55% of them admitted to presenting an idealized account of their lives online. Half of Facebook users – 50 percent – agreed, as did 49 percent of Twitter users.
As a result, 22% of Australians feel bad about themselves when viewing other people's social media posts. Young people feel it most deeply, with 45 percent of 18-24 year olds and 43 percent of 25-29 year olds agree. Across all age groups on Instagram, 29% felt worse viewing other people's posts, as did 28% of Twitter users.
Twitter users are more likely to report offensive content
We have all encountered offensive content online. But only about half of us say we've reported or reported it; 48%, according to the Australia Talks survey.
Women are more likely to report offensive content (perhaps because they are more likely to receive it); 54 percent of women surveyed said they had done so, compared to 41 percent of men. Twitter users were also more likely to report offensive content – 64%.
Twitter users were also more likely to say they boycotted a business because of bad behavior or offensive posts; 74% of Twitter users had done so, compared to 68% of the general population. Again, women were more likely to take such steps. A majority of them – 77 percent – said they boycotted companies, compared to just 59 percent of men.
The Australia Talks National Survey asked 60,000 Australians about their lives and what keeps them awake at night. Use our interactive tool to see the results and compare your answers.
On iview, watch the Australia Talks TV special, as hosts Annabel Crabb and Nazeem Hussain share key findings and explore the survey with some of Australia's most beloved celebrities.