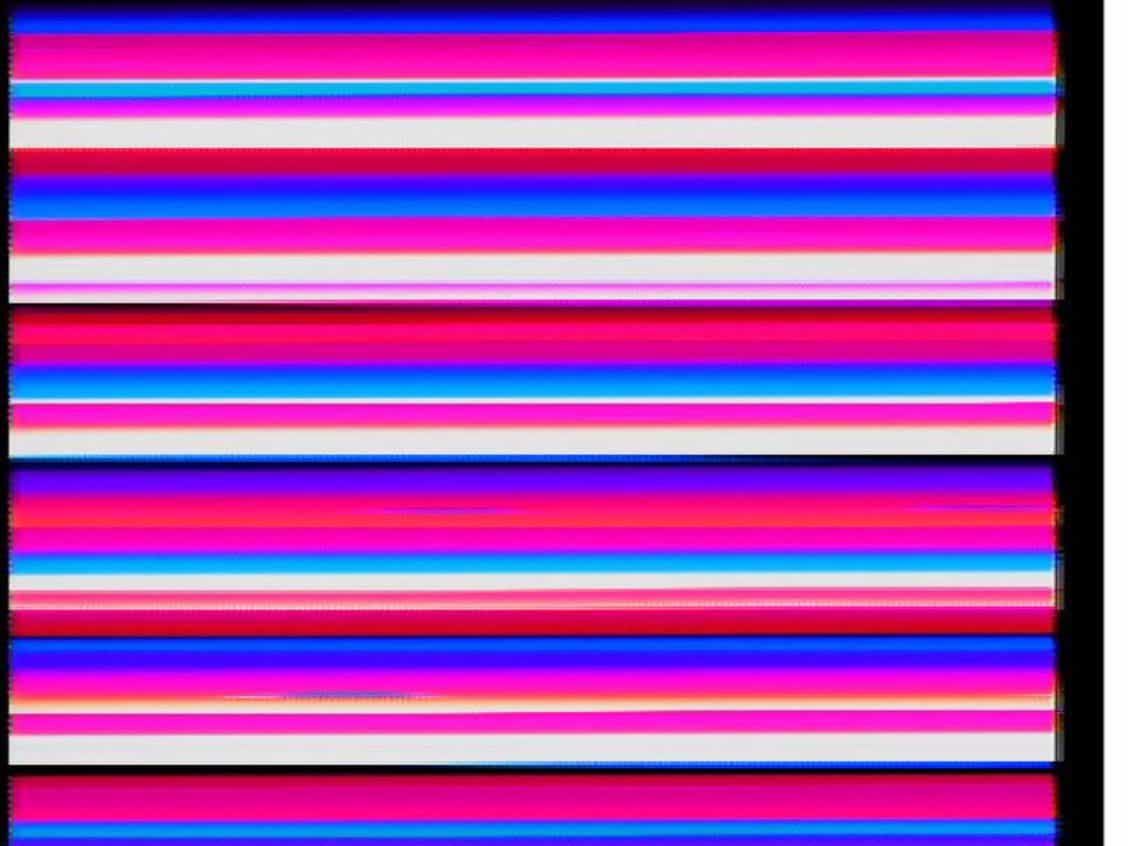 Cory Arcangel, a pioneer of tech-based art, takes over Times Square every midnight in March with Another Romp Thru the IP (Times Square Edit).
Tech-based art pioneer Cory Arcangel takes over Times Square every midnight in March with Another Romp through the IP (Times Square Edit). Arcangel revisits his 2009 improvisation made on a Sandin Image Processor (IP), an analog computer invented in the 1970s by graphic designer Dan Sandin. Using this precursor to the digital video revolution, Arcangel creates a vibrant throwback to bygone era technology across the iconic landscape of Times Square.
"In our age of phones, screens, zooms, etc., I wondered what Times Square — the top of the mountain in today's media landscape! – would look like if we rewind about 50 years and fill it with images made on a tool built by an artist from the 70s – the Sandin Image Processor. Where would we end up? Could we tell the difference?

— Cory Arcangel
Embodying Arcangel's signature approach to artistic creation, Another Romp through the IP manipulates analog computer technologies and raw data into visuals that are both striking and nostalgic. Created during a residency at the Alfred State Institute for Electronic Arts (IEA), Arcangel's original improvisation in this series appeared in his 2011 solo exhibition, Professional tools, at the Whitney Museum. The title of the work references Five minute ride through the IP, a 1973 video made by Sandin in which he explains the possibilities of the instrument. An advocate for education, Sandin has freely published schematics and other documentation of the Sandin Image Processor.
Arcangel's work often focuses on video games and software for their ability to quickly formulate new communities and traditions and, also, their speed of obsolescence. Reconfiguring web design and hacking as an artistic practice, Arcangel also remains faithful to the open source culture and makes its work and its methods available online, thus superimposing a perpetual questioning as to the value of the art object.
Another Romp through the IP (Times Square Edit) from March 1 to 31, 2022 | 11:57 p.m. – midnight
About the artist
Cory Arcangel is a contemporary American multimedia artist. Best known for his post-internet video art that combines digital schema and contemporary culture, his work explores nostalgia and the shifting boundaries of the online space. It was in 1996, while studying classical guitar at the Oberlin Conservatory of Music, that he first had a high-speed internet connection, which inspired him to major in music technology and to start learning to code. Music and coding remain his primary tools for interrogating the stated purpose of software and gadgets. The results can be surprising, funny and poignant, whether in the final form of an installation, a video, a printed medium or a musical composition, in the gallery or on the World Wide Web.
Her notoriety and rave reviews have only grown over her career, highlighted by exhibitions such as ToplineCC Foundation (2019), All the small thingsReykjavik Art Museum (2015), Professional toolsWhitney Museum (2011), beat the champBarbican Art Center (2011), The sharper image Moca Miami (2010), and Nerdzone Version 1 at the Migros Museum (2005).
Categories
Key words
cory arcangel
Times Square Arts
Author
Marc Westall
Mark Westall is the founder and editor of FAD magazine, founder and co-editor of Art of Conversation and founder of the @worldoffad platform
Cory Arcangel hacks into the systems and software that define our networked lives, introducing glitches and hiccups that reveal the dangers of technological addiction.
GIANT, a brand new artist-run space in Bournemouth, is launching its inaugural exhibition: CRASH. Dedicated to showcasing thought-provoking works by leading international contemporary artists
Ice and Fire can be viewed online via an exhibition website designed by Wade Guyton, Jacqueline Humphries, Jon Lucas and Eric Wrenn: 512w19.thekitchen.org.
The Lisson Gallery has reopened its New York galleries with an exhibition of 17 of its artists, exploring the chromatic themes in their work as well as the aesthetics and emotions related to color – towards an attempt at perceptual recalibration.