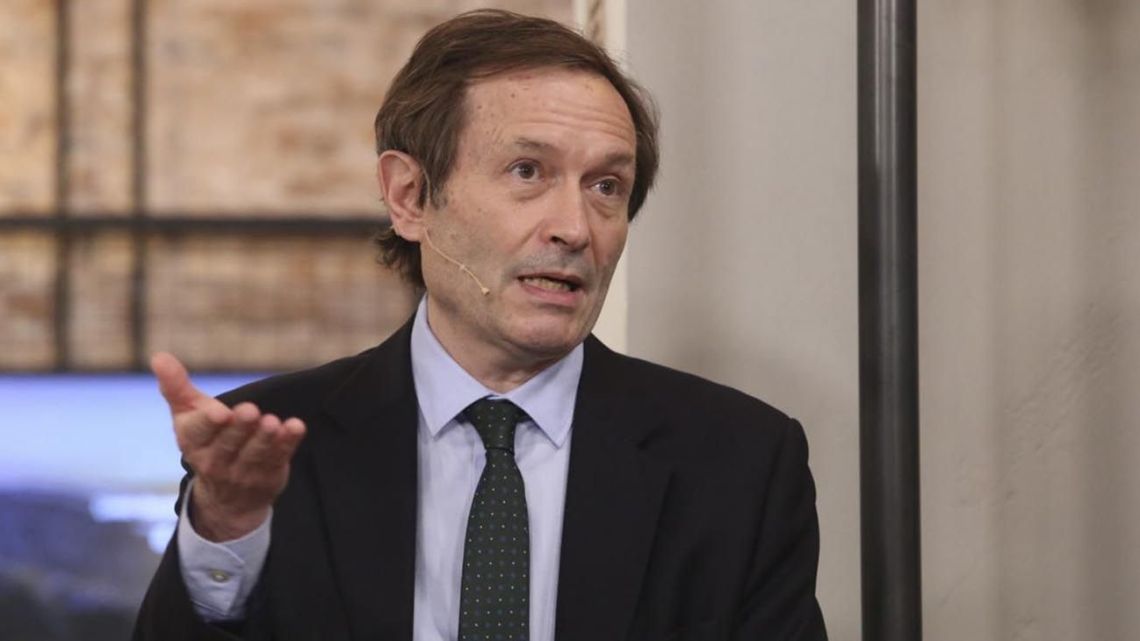 Buenos Aires Weather | Opposition criticizes government plan to tackle 'hate' on social media
Leaders of Argentina's main opposition coalition, Juntos por el Cambio, have condemned the government for its intentions to tackle hate on social media platforms, describing it as an attack on freedom of expression.
Speaking at a meeting of the Economic and Social Council at the Kirchner Cultural Center (CCK) on Tuesday, Strategic Affairs Secretary Gustavo Beliz revealed that the government of President Alberto Fernández wants to launch a new project to combat "social hatred " online and prevent "the intoxication of the spirit of democracy."
Béliz, who chairs the council, said the government was working on "a pioneering study" which would propose a "pact for the proper use of social networks". The secretary, who is seen as a key ally of President Fernández, who also attended the meeting, said the step was necessary, arguing that online hate hurts Argentina's democratic system.
According to the official, 40 universities have been recruited to help develop guidelines for social media platforms, as well as come up with initiatives.
While the proposal was thin on actual details, Beliz called on Argentines to end "social hatred" and instead be "counter-cultural" and opt instead for a "social pact" that would improve "the way we relate to each other as compatriots.
The proposal prompted an immediate pushback from the opposition, who accused the government of trying to "censor" free speech.
The president of the Radical Civic Union (UCR) caucus in the Lower House of Deputies, Mario Negri, said: "It's not social networks, it's history, impunity, lack of exemplarity, the obscenity of power. National Constitution, enough is enough.
"They can dress it up however they want, but trying to regulate/control social media is not only unconstitutional, it's outright authoritarianism," the lawmaker said in a Twitter post.
Former President Mauricio Macri added his voice to the criticism with a post on Facebook, in which he declared himself "an absolutist for freedom of expression".
"Unlike most ruling party leaders, including the president and vice president, I have never blocked a user on Twitter and never will. No matter what they say," said the PRO leader.
"From my point of view, the only limits that should exist for public expressions on social networks or any communication platform are those envisaged by the national Constitution and the penal code," he remarked. "Anything else is censorship or surveillance."
A number of social media users have in turn dismissed Macri's claim to be an 'absolutist', with several recalling the case of a 20-year-old citizen who was accused of 'bullying public" in 2016 after posting a tweet online quoting a song that called for the death of the ex-president.
Others recalled allegations of espionage and harsh policing during protests and demonstrations that took place during the 2015-2019 Macri government.
Buenos Aires City Mayor Horacio Rodríguez Larreta also criticized the government's initiative, saying he considered it "unacceptable and unconstitutional".
"Any limit on free speech is an attempt to erode our democracy and we absolutely oppose it," the town leader said.
Government spokeswoman Gabriela Cerruti challenged those views, saying in her own Twitter post that "what erodes democracy is when a head of government installs false information."
"Networks for the Common Good is a program of the Economic and Social Council born from the adhesion of the Argentine Republic to the Pact for Information and Democracy promoted by France and Germany on the basis of an initiative of [the NGO] Reporters Without Borders," she explained.
Belize, writing in the Profile newspaper this week said the plan was to "build a broad consensus on best practices on the internet" with advice from "domestic and international experts."
The government said in a statement that the plan is "neither an attempt to regulate social media, nor to violate freedom of expression, let alone subjugate any constitutional right".
To suggest otherwise "is far from the truth", government officials told the Noticias Argentinas news agency.
In 2020, the government introduced an "Observatory of disinformation and symbolic violence in media and digital platforms", known as "Nodio". The body, which monitors "fake news", was also strongly criticized by the opposition when it was introduced.
– TIMES/NA/PERFIL